Home2Rome 2007: Day 7, Leaving Italy
Leaving Italy was a slow business, we were all really hungover after a night on the beer in Florence and Firesole and hadnt slept a whole lot after the massive thunderstorm all night, which meant that everything was soaked. Eventually we got a phonecall from the BMW dealer saying our new hose was in, so we set off across florence as it started monsooning again, we stopped a few times when there was too much steam to see through, but made it to the dealer in the end and Tim and Dean changed the water hose while I tried to convince my bank not to cancel my creditcard! The really odd part was the toilet in the BMW dealer had a bidet...wheres the camera when you need it!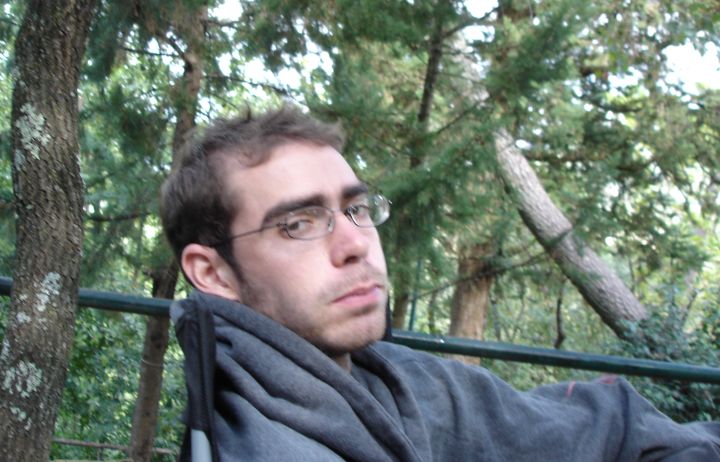 I felt great!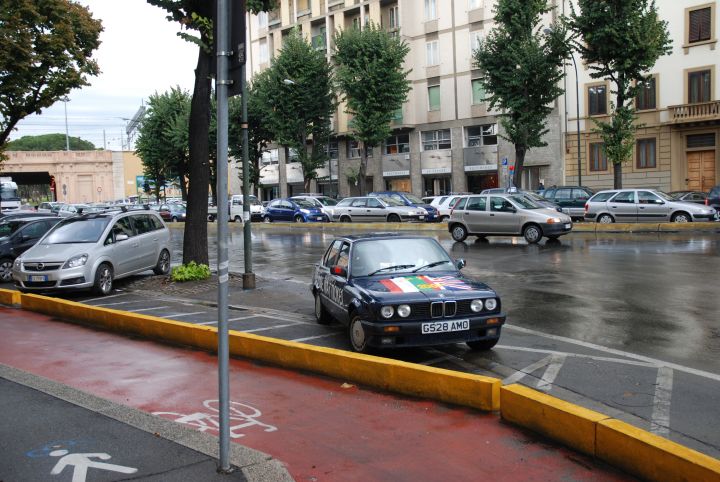 The steam had been getting really bad so we stopped to let the ticket cool down, only about 10miles from the campsite to the dealer, but still plenty far enough!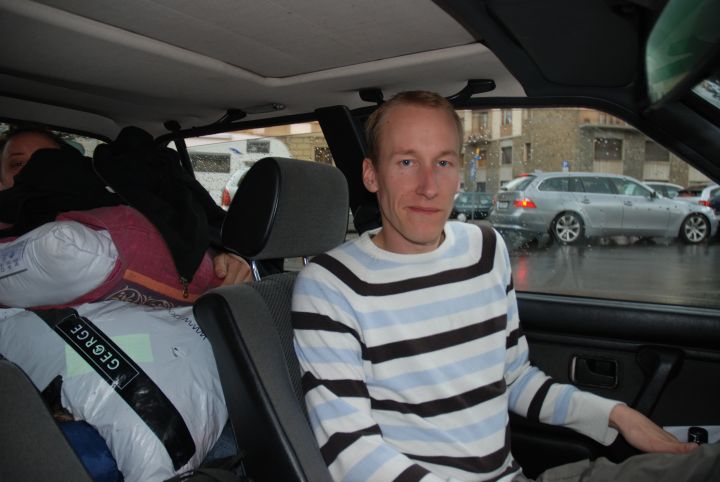 "Hold this tim..."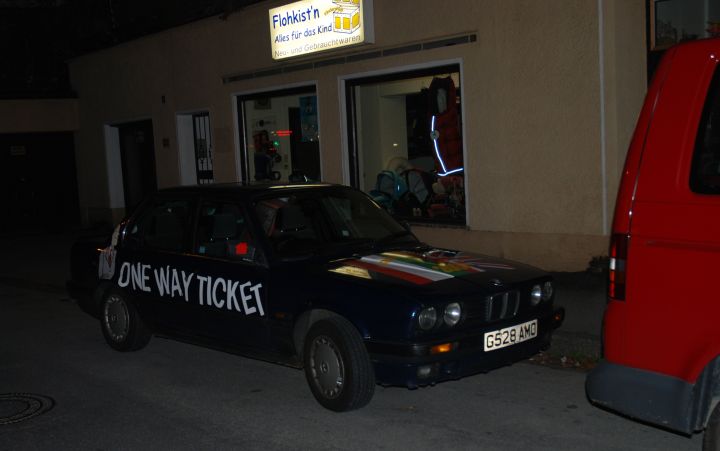 Once the new hose was fitted, we headed north in a hurry, leaving Florence at around 3pm and got to Germany at around 10pm. The drive up was pretty uneventful, had a fleeting visit of Austria where they had snow on top of the mountains. We decided to veto camping as we were still soggy from the night before, the warm hotel room was bliss!
Home2Rome 2007: Days 8-12, The Ring
We'd planned to go to Oktoberfest in Munich and get extremely drunk for a few days, but after we'd checked out of the hotel in a random town near Munich we figured we'd had enough of camping in the rain and we should press on to The Ring. Most of day 8 was spent driving across Germany, the wonderful Autobahns that I'd heard so much about were a big contrast to the fast flowing toll-roads of Italy and France, we spent most of the day sat in traffic jams and ended up going a very odd route after my random detour ended up in a closed road.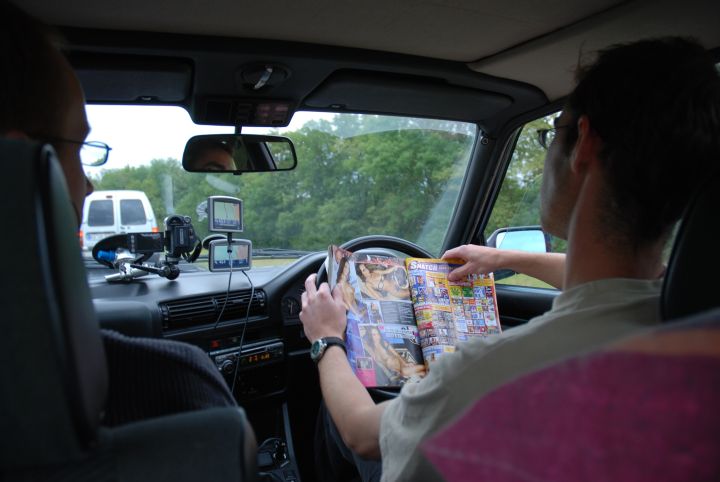 After 5hours of stopstart traffic it was time to peruse some educational literature.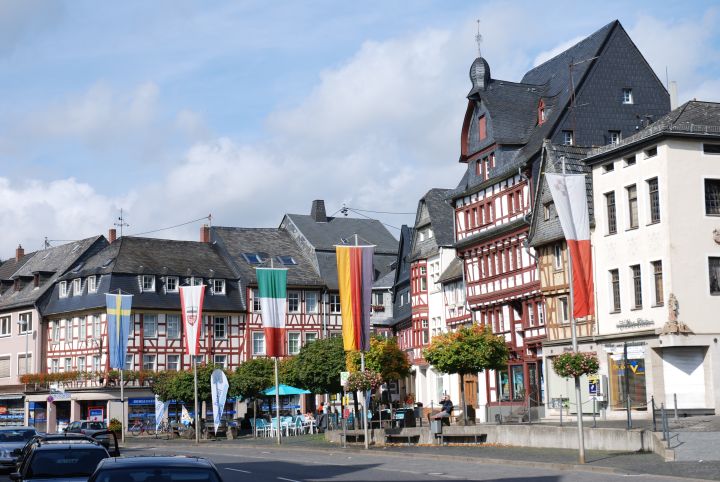 We eventually made it to the ring and checked into Eddie's, it was good to be back in Adenau and chill out for a while. We put the tents up in the garage to dry off, then headed up to the ring museum as the track was closed for the day.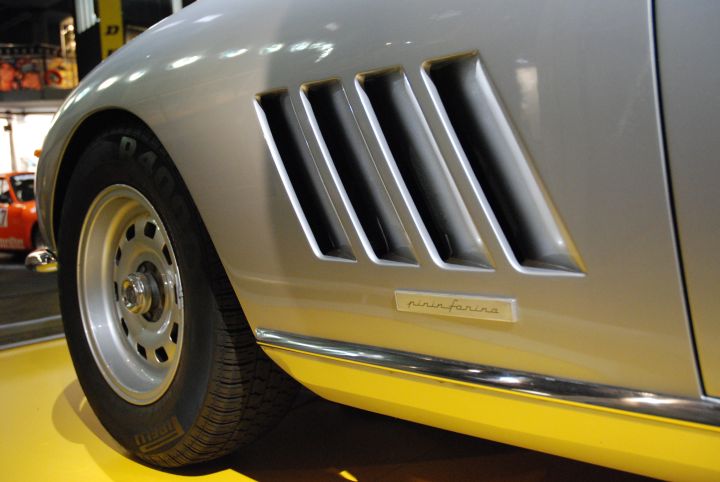 Top of the list of "things I want to take home"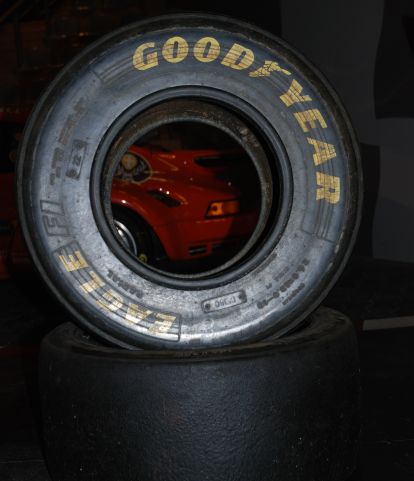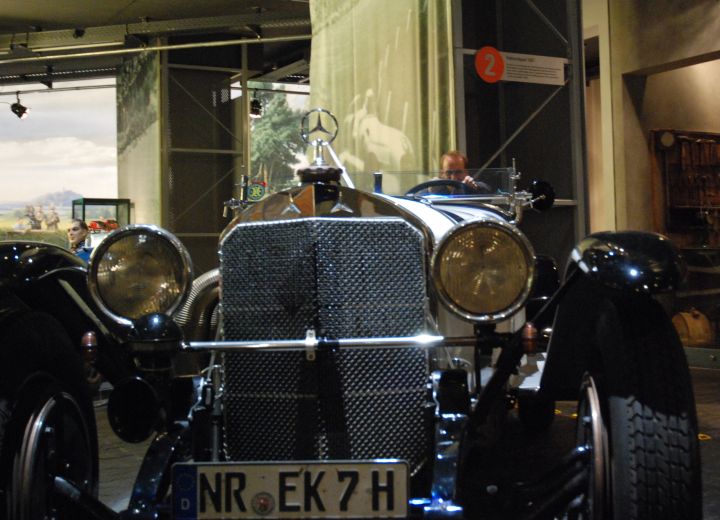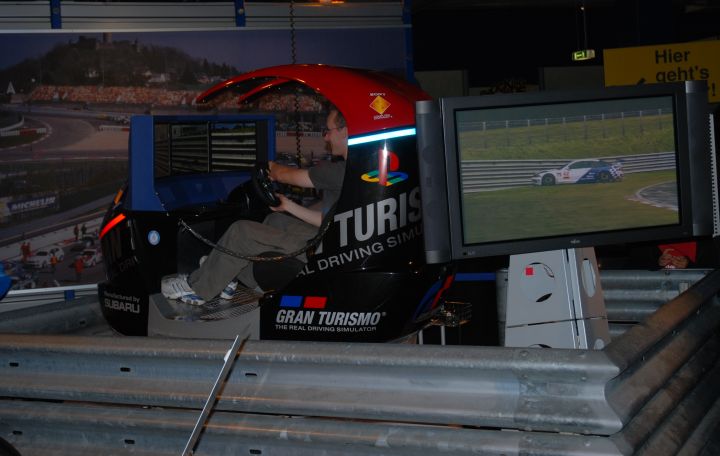 GT4 simulator was really fun, strangely Dean did something similar in the 'Ticket the next morning, but pointing the other direction.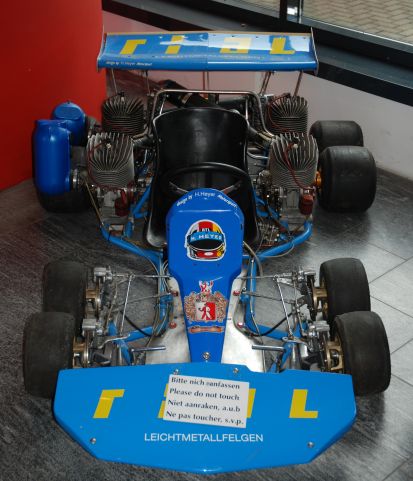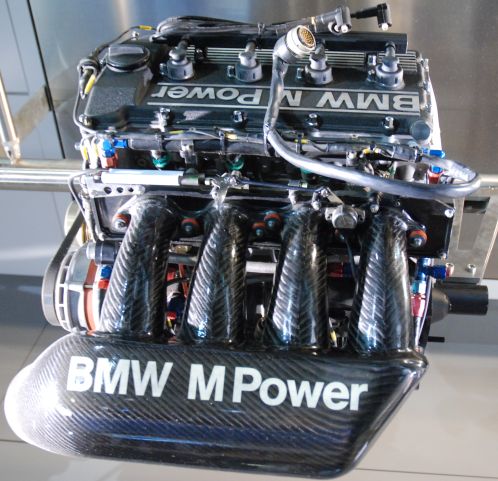 I had a slightly funny 5 minutes and took lots of photos of engines! Mmmmm bodies :-D
The next morning we were up bright and early and were out almost as soon as the track opened. It was a little moist at first, and Dean had some fun doing little drifts before getting a bit carried away, we all took it quite gently after that! As usual there was a good mix of interesting cars up at the paddock, and plenty of cool people to chat to during the all too frequent track closures.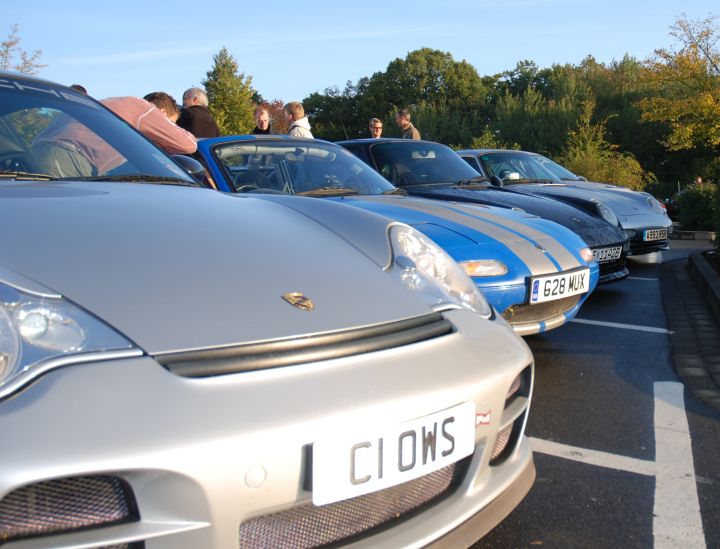 Jason's amazing 996 turbo in front, Mike's stunning 993RS at the back.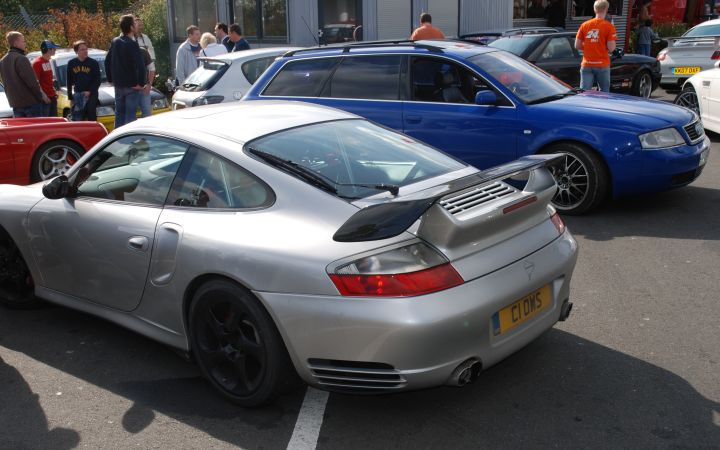 The 996 after Jase "do your harness up really tight" had taken me out for a couple of 8.40 pax laps. Check out his in car video here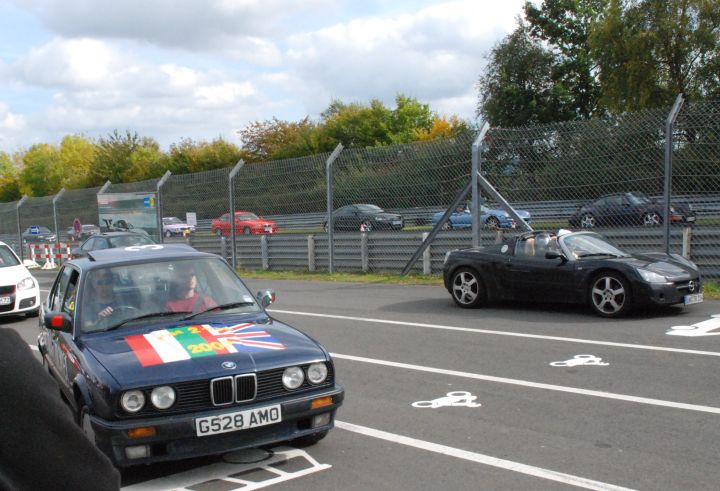 My first lap in the 'Ticket. Didnt quite hit 8.40!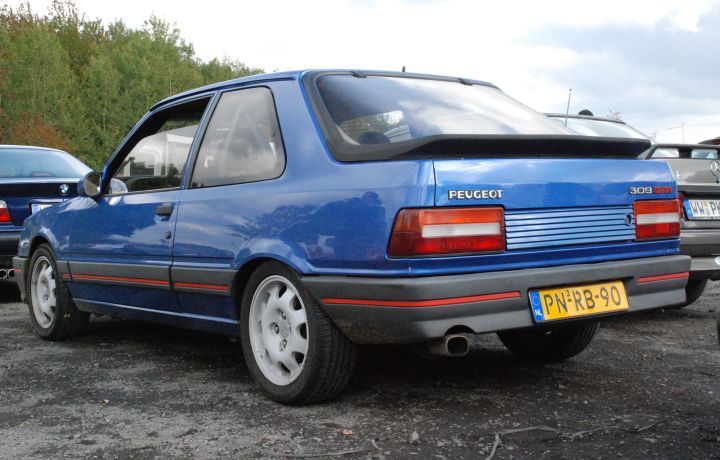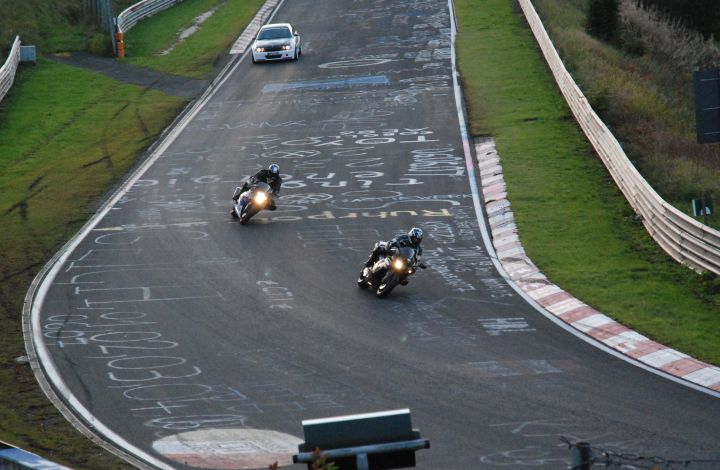 One of the really cool things about staying at Eddie's is you just have to cross the road to get to the track.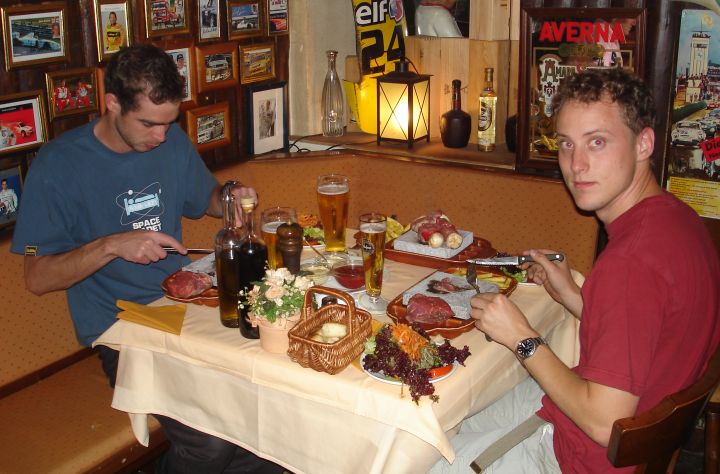 After a hard day at the ring you cant beat a bit of raw steak and a quiet drink :-)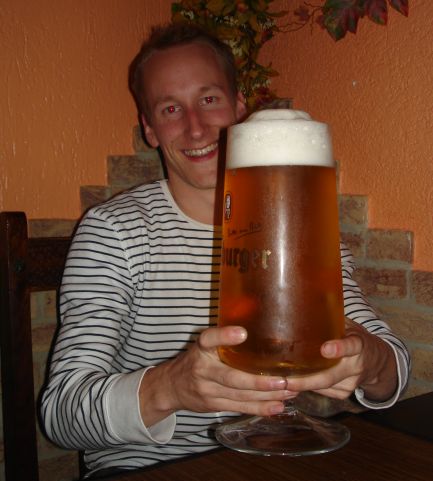 We chilled at the ring for a few more days, ate a lot more raw steaks and drank a few huge beers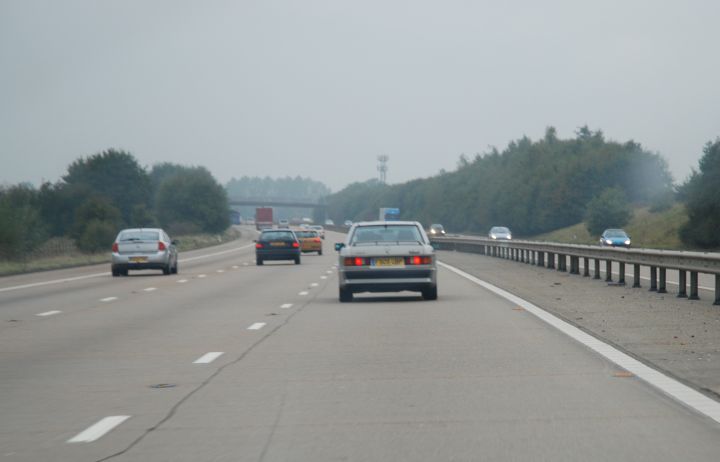 The trip back was pretty uneventful, Belgium was as exciting as ever, the only real entertainment was when we realised that we'd forgotten to change the time on one of the tomtoms and we had an hour less to get to the ferry than we thought. We missed the dutyfree, but made the ferry with minutes to spare!

All in, it was a great trip, it was a shame we couldnt bring Sharkey back but the little 320 did really well and is still in daily use. As for next year...maybe :-) Keep an eye out for the videos, if I have a spare month I might manage to get them sorted.